Securing an internship or placement is a great achievement. So, it can be really annoying when the job description doesn't match up to what you're actually doing. It's normal for things to be a bit slow when you first start, but if you're still feeling unsatisfied a few months down the line, try some of our tips to improve your situation…
Take advantage of your resources
Working in an organisation gives you access to some great in-house resources that you won't have once you leave. From e-training to job shadowing in another department, these resources can help you to develop an in-depth knowledge of your company and the marketing industry as a whole.
You can also take advantage of your colleagues' knowledge. Attending internal events such as workshops, inviting a colleague for a coffee or simply chatting with others in common areas are all opportunities to discover projects to get involved with or to simply get your career questions answered!
Create your own work
Have you noticed an internal process that could be improved? Or maybe you've spotted an opportunity to increase sales? Do some research on the opportunity, come up with some solutions and present your findings to your line manager. Make sure to align your findings with the company's goals and strategy – this will make your idea more relevant and more likely to be explored further by the company.
If your idea is accepted, great! You'll definitely have made a good impression on your colleagues and you're likely to have a key role in implementing the idea – you did think of it after all!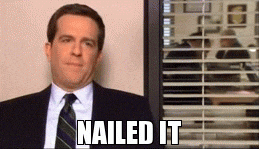 If it's not accepted, take some time to evaluate why it wasn't suitable. If appropriate, think of some improvements or new ideas and re-present to your manager. This will show your resilience and critical thinking skills.
Don't dismiss the small tasks
You have to walk before you run… Not many people find admin fun. But it's essential for any job role, senior or otherwise. Also, it's a great opportunity to prove that you can do basic tasks before moving onto bigger ones!
Speak to someone
Your manager might not have noticed that you have no work to do! It might seem obvious, but just let them know that you've finished your set tasks and ask if there's anything that they need help with.
If you're being mistreated, bullied or discriminated against, that's not okay. Talk to your manager, HR department or university placement supervisor to report the issue.
Also, check out this advice from the Government.
Don't get frustrated!
All work experience is good experience. Turn your bad experiences into learning experiences by thinking of the key soft skills that you've learned from them. You can mention these in future job interviews!
Also, it's important that you have a good work-life balance so that you don't burn out. Your mental health is definitely more important than your internship.
Make sure to remain professional at all times whilst at work – remember you might need to ask them for a reference in the future.
More on placements:
Read about Nina's marketing placement experience here